UNESCO Chair in ICT to develop and promote sustainable tourism in the World Heritage Sites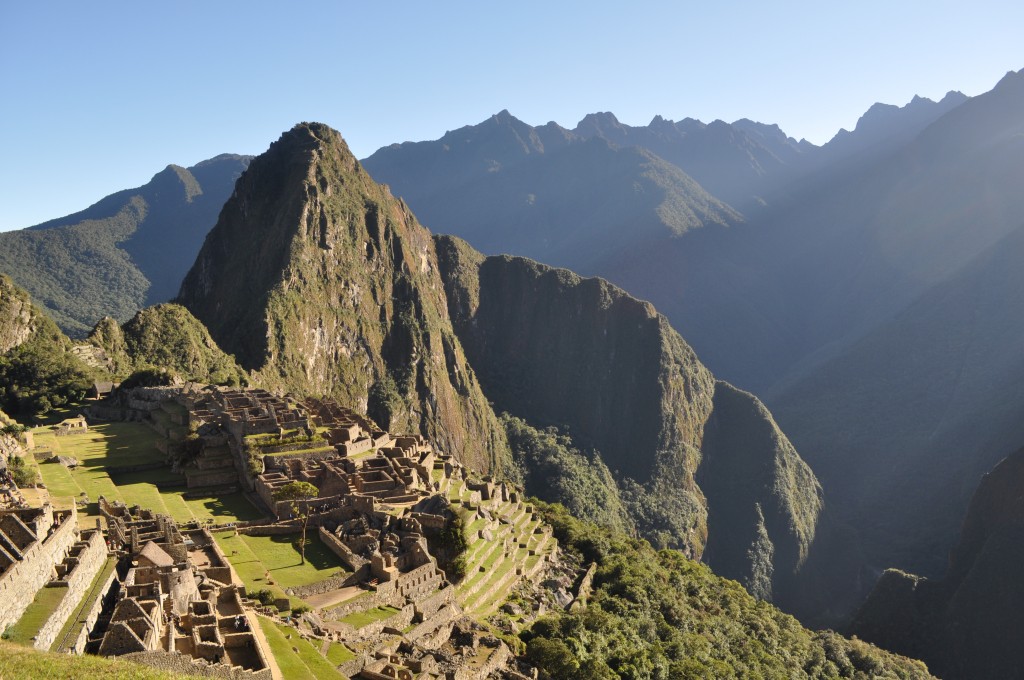 Approved in Spring 2013, and established in September, the UNESCO chair is committed to perform extensive research and teaching on how ICT, especially the internet, can be effectively exploited to develop and promote sustainable tourism at the World Heritage Sites (WHSs), with a special emphasis on the southern hemisphere. Its scope touches and overlaps on the following fields: eTourism, eLearning, and ICT4D (ICT for Development). Furthermore, the chair attempts to facilitate the flow of best practices and state-of-the-art information among WHSs when it comes to online communication and presence.
With the creation in 1972 of the UNESCO Convention concerning the Protection of the World Cultural and Natural Heritage (UNESCO World Heritage Centre, http://whc.unesco.org), great attention has been paid to cultural and natural heritage all over the world, leading to a rise in awareness and concern for preserving heritage for future generations. The World Heritage Convention defines heritage as "our legacy from the past, what we live with today, and what we pass on to future generations".
The World Heritage Convention, while acknowledging the responsibility of each respective country to manage their own WHSs, also emphasizes the concept of universality, meaning that this heritage belongs to the international community independently of the territory where it is located. This concept goes then beyond political and geographic boundaries of nation-states: it reflects the wish to create a worldwide common heritage. One of the major issues for site managers is the accomplishment of the delicate balance between visits and heritage conservation in order to preserve the World Heritage for future generations while providing access to visitors. While sustainability may be considered from many different perspectives, here it is stressed that tourism should not at any circumstances damage the protected heritage and its conservation.
Information and Communication Technologies (ICT) are closely connected with the above-listed goals: (i) they support information, communication and interchanges at the global level – well beyond national borders – hence contributing to the building of a world common heritage; (ii) they are of the utmost importance in order to document, map and preserve both natural and cultural heritage; (iii) they can play a major role to develop and promote sustainable tourism, both in developed as well as in developing and emerging areas.
Goals  
Support WHSs in online communication through extensive research, training, capacity building, sharing and dissemination of guidelines, best practices, and case studies.
Help the WHSs in developing and emerging countries to develop sustainably by training local stakeholders.
Ensure a deeper understanding and respect of cultural and natural richness of the sites amongst visitors and prospects at the global level. In particular, educating tourists and prospects to understand the fragility of WHSs, and preparing them when it comes to the behavior at the sites, i.e. how they should contribute to protect and not damage the heritage, as well as educating them on how their behavior and actions should enrich and support the development of local communities.
Develop an interdisciplinary network of scholars active in the relevant fields.
Set up an annual summer school devoted to the topic; attract young researchers, and players in respective tourism bodies to do research at the Chair
Philosophy & "ABCDE Framework"
The following video outlines the many ways Information and Communication Technologies can help to develop and promote sustainable tourism in World Heritage Sites:
Hereafter, you can read a 2018 interview with prof. Lorenzo Cantoni, Chair-holder, on Information & Communication Technologies in Cultural Heritage & Tourism, published by the Ancient History Encyclopedia..
Following the link below, you can see a 2013 presentation of the Chair and of its links with other activities at USI – Università della Svizzera italiana:
http://prezi.com/z59qspaq85hc/?utm_campaign=share&utm_medium=copy
Master in International Tourism
USI offers a Master in International Tourism, run by the Faculty of Economics in collaboration with the Faculty of Communication Sciences. The UNESCO chair is deeply involved in this Master, through teaching, research, internships and theses opportunities.
Please, follow this link for more info: