Collaborators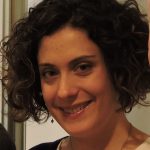 Silvia De Ascaniis – coordinator – PhD in Communication Sciences at Università della Svizzera italiana (USI, Switzerland). She conducts research and teaching activities on topics related to online communication, in particular: role and impact of ICT in cultural tourism, religious tourism and pilgrimage; use of ICT to promote Heritage communication; pragmatic and argumentative features of User Generated Contents. Among her main commitments within the UNESCO Chair is the coordination of #faces4heritage, an initiative in support of the global UNESCO campaign #Unite4Heritage, against violent destruction of heritage: www.faces4heritage.org. At USI, she is co-lecturer of two courses at the Bachelor level, and of the course "Tourism and World Heritage" within the Master in International Tourism. She is instructor of the Massive Online Open Course (MOOC) "eTourism: Communication Perspectives", the first MOOC in eTourism, launched by USI in October 2015 (https://iversity.org/en/courses/etourism). She was Executive Director of the doctoral school Cross-Field (www.cross-field.ch, February 2013 – September 2015), and the coordinator of the doctoral school Argupolis (www.argupolis.net, February 2013 – April 2015), both of them founded by the Swiss National Science Foundation (SNSF).
Tel.: +41 (0)58 666 4547
Email: silvia.de.ascaniis@usi.ch
Personal webpage: http://search.usi.ch/it/persone/e1e26d36fcfcff6f0a9f128cb91622be/de-ascaniis-silvia
Researchgate: https://www.researchgate.net/profile/Silvia_De_Ascaniis?
Dr. Engelbert Ruoss – associated expert – lecturer of the course "Tourism and World Heritage" within the Master in International Tourism. He is an expert in the field of World Heritage and Biosphere Reserves and launched an initiative to establish a network of model regions regarding integrated development approaches (www.globalregions.org). His main field of research is related to the Governance and Management of UNESCO designated sites, the valorization of cultural and natural heritage for local development, and the promotion of sustainable development. He is a former Director of the UNESCO Office in Venice, the Regional Bureau for Science and Culture in Europe, and was as such responsible for the UNESCO program's implementation in South East Europe. Before joining UNESCO he was a consultant in EU programs, manager of the Entlebuch Biosphere Reserve, and deputy director of the Museum for Natural History in Lucerne in Switzerland. He holds a Ph.D. in Biology and a Master in Museum Sciences from the Universities in Bern and Basel.
Email: engelbert.ruoss@usi.ch
Researchgate: https://www.researchgate.net/profile/Engelbert_Ruoss2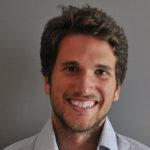 Dr. Emanuele Mele – External Research Associate – Ph.D. in Communication Sciences at Università della Svizzera italiana (USI, Switzerland). He holds a Master's degree in Economics and Communication, with a major in International Tourism (USI). He conducts research on topics related to online communication, in particular, he is interested in: heritage tourism promotion; cross-cultural communication; and mixed methods in tourism research.
Email: emanuele.mele@usi.ch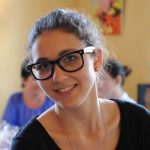 Lea Hasenzahl – research assistant & Ph.D. student – Doctoral student at the Faculty of Communication Sciences at USI – Università della Svizzera italiana (Lugano, Switzerland). She holds a Master degree in Economics and Communication Sciences, with a major in International Tourism from USI and a Bachelor degree in Sociology and Communication Sciences from Technische Universtiät Dresden (Dresden, Germany). A the Chair she actively supports day-to-day activities (PR and internal communicaitions), the Erasmus+ project on ICTs for sustainable tourism development and current initiatives such as eLearning for Tourism during the time of COVID-19. Email: lea.hasenzahl@usi.ch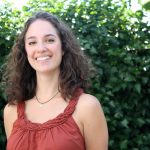 Elide Garbani-Nerini – Ph.D. student – Ph.D. candidate at the Faculty of Communication Sciences at Università della Svizzera italiana (USI, Switzerland). She holds a Master degree in Economics and Communication, major in International Tourism (USI). Her research focuses on hyper-personalization in tourism, namely on the analysis and interpretation of big data to create more personalized tourism experiences. Her Ph.D. research is conducted in connection with the Interreg project DESy (Digital Destination Evolution System) a collaboration with Agenzia Turistica Ticinese SA (Ticino Tourism), USI, SUPSI – in Switzerland – and Distretto dei Laghi, Agenzia di Accoglienza e Promozione Turistica Locale Provincia di Novara, Provincia Verbano Cusio Ossola – in Italy. The main aim of the project is to encourage digital transformation of the travel destination by helping stakeholders have more information on visitors' behavior and, hence, create more personalized communication and services.
Email: elide.garbani.nerini@usi.ch
Current Interns
Tetteng Gaduel – is a recent graduate of the Master of Finance (MSc – Faculty of Economics) of Università della Svizzera italiana (USI), Lugano, Switzerland. Moreover, he holds a Bachelor of Laws from Strathmore University, Nairobi, Kenya. At the USI UNESCO Chair, he supports ongoing research on Kanga fashion and UNESCO World Heritage Sites located in the East African Community. He joins a collaborative and clear-sighted team of researchers in a process to explore past and present to recast knowledge that could shape taste and experience in a diverse set of ways. These projects are an adventure inside evolving subspaces of the public imagination. Email: tettet @usi.ch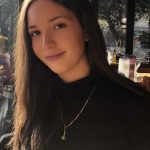 Camilla Borghi – Master student graduating in Cultural Heritage Management at Johns Hopkins University (Baltimore, United States). She holds a Bachelor degree in Art History and International Relations from Franklin University Switzerland (Lugano, Switzerland), as well as a Higher Certificate in Art Markets from Sotheby's Institute of Art (London, United Kingdom). She started her internship in September 2020 and is currently working on the digitalization of photographic material taken by Fernando Astete and the realization of an informative website on Machu Picchu (UNESCO World Heritage Site). Email: camilla.borghi@usi.ch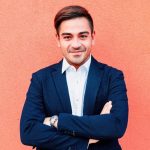 Giulio Del Giudice – Master student graduating in Hospitality & Tourism Management at IULM (Libera Università di Lingue e Comunicazione). He holds a tripartite bachelor degree in Tourism from Fondazione Campus (Università di Pisa), Università di Pavia e Università della Svizzera Italiana. He is involved in two student associations: Culturit IULM and ESN Milano IULM in which holds the board member role of Secretary. He's also involved in AIGU (Associazione Italiana Giovani per l'UNESCO) with the role of Treasurer for the Lombardy region and in ESN Italia where is sub-coordinator of the Team Skills & Employability. He started his internship in September 2020 and is currently working on the Communication Plan for the Interreg project: MARKS that will be also the focus of his Master thesis. Emai: giulio.del.giudice@usi.ch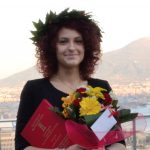 Rossella Reale – Master student graduating in International Tourism at Università della Svizzera italiana (USI, Switzerland). She holds a Bachelor degree in Tourism for Cultural Heritage from Università degli studi Suor Orsola Benincasa (Naples/ Italy). She is currently working as the assistant editor for the manual "Heritage, Tourism and Technologies", as well as for the promotion of eLearning for Tourism during the time of the COVID-19. Email: rossella.reale@usi.ch