Summer School 2021 of the UNESCO Chair in ICT to develop and promote sustainable tourism in World Heritage Sites
IMAGINE
ICTs to promote sustainable heritage tourism in Indonesia
August 16-23, 2021 – Indonesia
(Download: flyer)
The 7th edition of the USI UNESCO Chair Summer School is realized in collaboration with Trisakti School of Tourism, in Indonesia.
The USI UNESCO Chair Summer School in Indonesia will discover tangible Indonesian UNESCO World Heritage Sites and intangible Cultural Heritage in five cities (Jakarta, Cirebon, Pekalongan, Solo, and Yogyakarta). The Summer School will provide learning experiences about Indonesian Batik textile heritage, local gastronomy, as well as cultural visits and seminars. A special focus will be placed on the issue of how Information and Communication Technologies (ICTs) can be applied to enhance the preservation of tangible and intangible cultural heritage of Indonesia and strengthen sustainable tourism, as well as connect locals and visitors. Seminars will be conducted in three Royal Palaces (Cirebon, Solo, and Yogyakarta) on Java Island. The Summer School also includes the two most prominent Indonesian UNESCO World Heritage Sites; the Borobudur and Prambanan Temple compounds.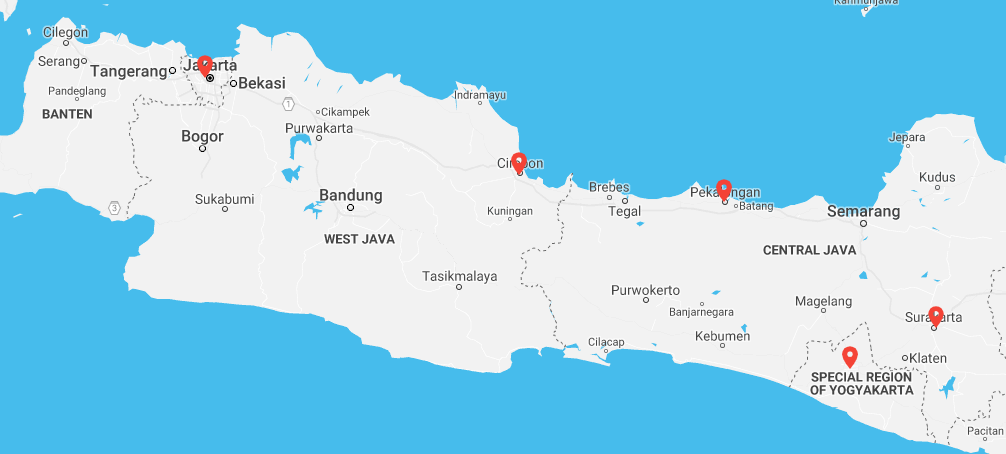 ---
LOCATION
The school will start off in Jakarta, then proceed to Cirebon, Pekalongan, Solo and Yogya. The different locations will create an ideal environment for learning, exchanging ideas and experiencing cultural Indonesian heritage.
---
INSTRUCTORS
Further instructors will be announced.
---
VISITS TO …
EXPERIENCE OF LOCAL INTANGIBLE HERITAGE …
---
WHY PARTICIPATE
Experience and learn about local Indonesian intangible and tangible heritage on site
Interact and network with local Indonesian tourism stakeholders, tourism & ICT academics and practitioners
Broaden your knowledge on ICTs and heritage tourism
Contribute to and work with the local tourism landscape
---
WHO CAN PARTICIPATE
Researchers
Advanced Master students
PhD students
Post Docs
Practitioners
ICT experts
Tourism professionals
---
HOW TO APPLY
Candidates should send their CV and a one-page motivation letter to unescochair@usi.ch until February 29, 2020.
Applicants will be notified of the acceptance status by March 9, 2020.
---
FEE
Fee
Fee for Indonesian participants
Early bird
(until 31.03.2020)
USD $1.100
IDR 8,000,000
Standard
(from 01.04.2020)
USD $1.200
IDR 10,000,000
* The fee covers domestic transportation (bus, domestic flight tickets and train), meals in 5 cities (Jakarta, Cirebon, Pekalongan, Solo, Yogya), as well as all products and services including accommodation (3-star hotels), restaurants, events, museum tickets etc.
** Ancient History Encyclopedia offers a scholarship to participate. Please find the call here.
---
SUMMER SCHOOL COMMITTEE
Lorenzo Cantoni PhD, Professor of Communication, Chair-holder of the UNESCO Chair in ICTs to develop and promote sustainable tourism in World Heritage Sites, USI – Università della Svizzera italiana (Lugano, Switzerland)
Myrza Rahmanita PhD, Associate Professor at Trisakti School of Tourism (Jakarta, Indonesia)
Puspita Ayu Permatasari, PhD Candidate in Communication Sciences at USI – Università della Svizzera italiana (Lugano, Switzerland)
---
ORGANIZERS
Trisakti School of Tourism (Jakarta/ Indonesia)
UNESCO Chair in ICT to develop and promote sustainable tourism in World Heritage Sites of USI – Università della Svizzera italiana (Lugano, Switzerland)
---
PARTNERS