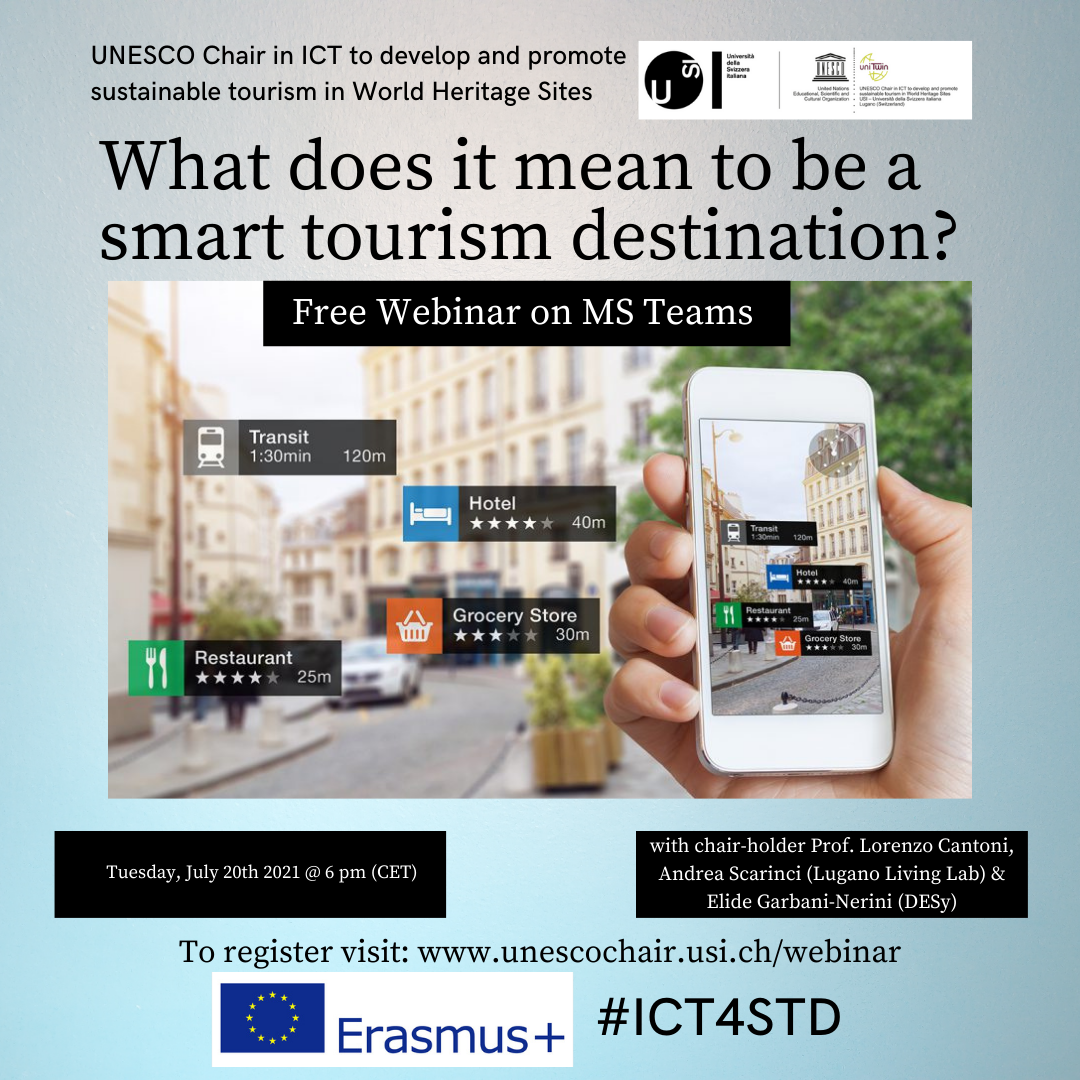 The online webinar "What does it mean to be a smart tourism destination?", was held via MS Teams on July 20th @ 6 pm (CET). 
The event included an introduction on "smart cities & smart destinations" by chair holder, Prof. Lorenzo Cantoni, followed by two expert interviews, with, Ph.D. student, Elide Garbani-Nerini (DESy) and, innovation engineer, Andrea Scarinci (Lugano Living Lab). 
The event is an output for the Erasmus+ project "Information and Communication Technologies for Sustainable Tourism Development" (#ICT4STD) and can be found within the project. Moreover, it was held in hybrid mode during the "Digital Media and Heritage" course, designed to be held in presence at the Summer Campus 2021 at USI, while allowing others to join virtually via MS Teams.