Exploring the public discourse around Chinese Outbound Tourism (working title; PhD project)
PhD Student: Lea Hasenzahl
Supervisor: Prof. Lorenzo Cantoni
Short Description:
The Ph.D.  project aims to explore "the public discourse around Chinese Outbound Tourism in Western societies" (working title). The project started in December 2019. It will be a cumulative thesis. 
Hasenzahl L., Cantoni L. (2021) "Old" and "New" Media Discourses on Chinese Outbound Tourism to Switzerland Before and During the Covid-19 Outbreak. An Exploratory Study. In: Wörndl W., Koo C., Stienmetz J.L. (eds) Information and Communication Technologies in Tourism 2021.. Springer., Cham. https://doi.org/10.1007/978-3-030-65785-7_50
Recent News about the project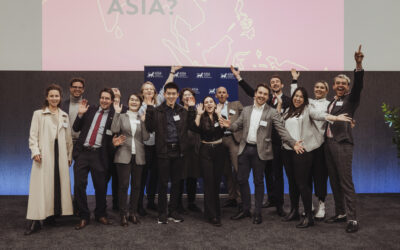 PhD candidate, Lea Hasenzahl, participated and attended as a Gen A Fellow in the State of Asia Address and Conference 2022 in Zurich (9 - 10 November 2022), which was organized by the Asian Society Switzerland.  "Gen A is a learning and leadership development platform...