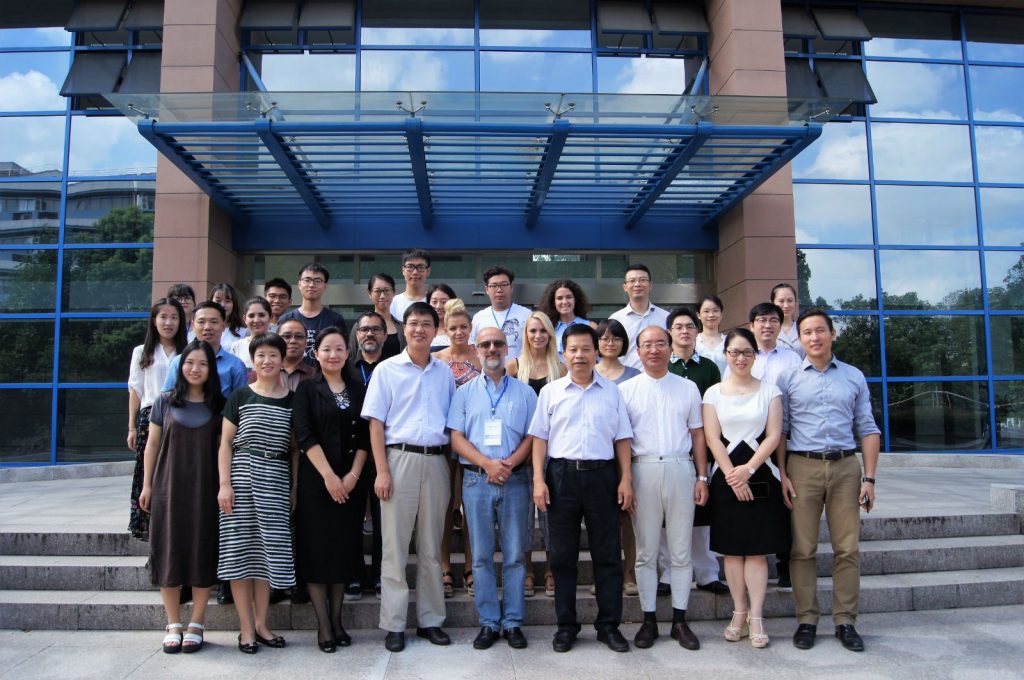 The fourth edition of the Summer School of the UNESCO Chair in ICT [Information and Communication Technology] to develop and promote sustainable tourism in World Heritage Sites, established at USI – Università  della Svizzera italiana (Lugano, Switzerland), has been realized in collaboration with ZJU – Zhejiang University (Hangzhou, China).
It has taken place in Hangzhou (China), at the Zhejiang University, from August 14th to August 25th, 2017.
Theme of this year has been: "The Contribution of ICTs to Sustainable Tourism for Development (ICT2ST4D)", a theme closely related with the 2017 International Year of Sustainable Tourism for Development, established by the United Nations.
The Summer School has been co-directed by prof. Lorenzo Cantoni (USI, chair-holder of the UNESCO Chair) and by prof. Lingqiang Zhou (ZJU, head of the Department of Tourism and Hotel Management). Jingjing Lin (USI) and Qiuchen Zhu (ZJU) have been the Summer School project managers.
40 learners and 12 instructors have taken part to the Summer School, most of them in presence, while 6 learners have participated at a distance, through USI's eLearning online platform.
Participants were from 11 countries: China (and Hong Kong), France, Germany, Indonesia, India, Italy, Latvia, Mexico, Pakistan, Switzerland, Tanzania. Learners included students, professionals, researchers, and professors.
51 hours of classes have covered subjects like: ICTs, Sustainable Tourism, eTourism and World Heritage Sites, Tourism Behavior, Smart Tourism, Destination Management and Marketing, IT-Dependent Strategic Initiatives, MOOCS in Tourism and Hospitality, Analytics for Smart Tourism Design, eTourism Communication, Cultural Creative Industry and Tourism, as well as others.
The Summer School has offered to its participants extensive opportunities for discussion, group-work, knowledge sharing, and hands-on exercises. It has also included site visits: Tang Qi Old Town; China Knives, Scissors and Swords Museum; XIXI National Wetland Park and Wetland Museum; West Lake – Cultural Landscape UNESCO World Heritage Site; China National Silk and Tea Museums, as well as the show "Enduring Memories of Hangzhou" on the West Lake. It has also offered a visit to the Zhejiang University City College, where activities on August 22nd have taken place.