Summer School –

ICT4C

ul

T
Information and Communication Technologies for Promotion and Development of Sustainable Tourism at Cultural and Religious Heritage Sites

August 29-September 9, 2016
Casa dei Padri, Armeno (NO), Italy
(download the brochure and see pictures)
The 2016 Summer School of the UNESCO chair in ICT to develop and promote sustainable tourism in World Heritage Sites, established at USI – Università della Svizzera italiana (Lugano, Switzerland) is co-located together with IFITT (International Federation for IT and Travel & Tourism) doctoral summer school. IFITT is the leading independent global community for the discussion, exchange and development of knowledge about the use and impact of ICT in the travel and tourism industry and experience.

Technologies for cultural and religious tourism

CONCEPT
Besides representing a wide segment of the tourism market, cultural tourism is an opportunity for territorial development and cultural promotion. It points out, in fact, the very goal of tourism: to exit known territories in order to enter new spaces and encounter different human communities, cultures and lifestyles. In particular, sacred heritage needs to be considered, since it constitutes a major part within every culture. Information and Communication Technologies might play key roles in supporting and enriching cultural tourism, promoting a sustainable approach and enhancing the understanding of different cultures and traditions.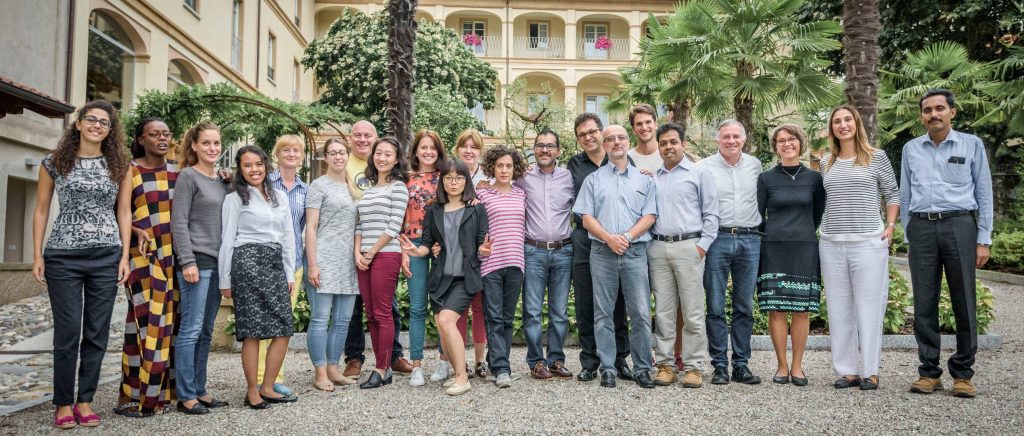 WHO PARTICIPATEd
Researchers
Practitioners
– Advanced Master students
– PhD students
– Post doctorate
– World Heritage Site managers
– Promoters of the destinations with heritage sites
– Interested tourism professionals
PROGRAM OUTLINE
The Summer School featured ex-cathedra classes, discussions, hands-on workshops, poster sessions, and guided tours. Not to mention social activities.
Hereafter an overview of the trainers and of the activities/topics they cover.
Focus: Communication Technologies
Lorenzo Cantoni >>
School Scientific Director (USI – Università della Svizzera italiana, Lugano – Switzerland)
eTourism Communication
Asta Adukaite >>
School Coordinator (USI)
Gamification and Informal Learning in Tourism
Engelbert Ruoss >> (Sustainable Development and Management Consulting)
A new Swiss UNESCO Chair presentation
Nadzeya Kalbaska >> (USI)
eLearning and MOOC for Tourism
Jingjing Lin >> (USI)
The #eTourismMOOC experience
Elena Marchiori >> (USI)
Augmented Reality and other Tourism-related applications (hands-on workshop)
Erkki Sutinen >> (University of Turku, Finland)
ICT and Story-Telling

---

---

Focus: Cultural and Religious Tourism
Silvia De Ascaniis >>
School Director (USI)
Analysis of Online Travel Reviews
Michael Aeschliman >> (emeritus, Boston University, USA & USI)
Communicating Sacred Heritage: a Fine Arts and Literature Perspective
Marcel Danesi >> (University of Toronto, Canada)
Intercultural Communication in Tourism: a Semiotic Perspective
Peter Seele >> (USI)
St. Augustine's conversion: The evolving ego
Maria E. Garbelli >> (Università di Milano Bicocca, Milan – Italy)
Sustainable Tourism
Emanuele Mele >> (USI)
Localization of Destination Websites
INFOGRAPHIC OF ICT4CulT SUMMER SCHOOL